Focusing on Your Marine Business to Engineer Power.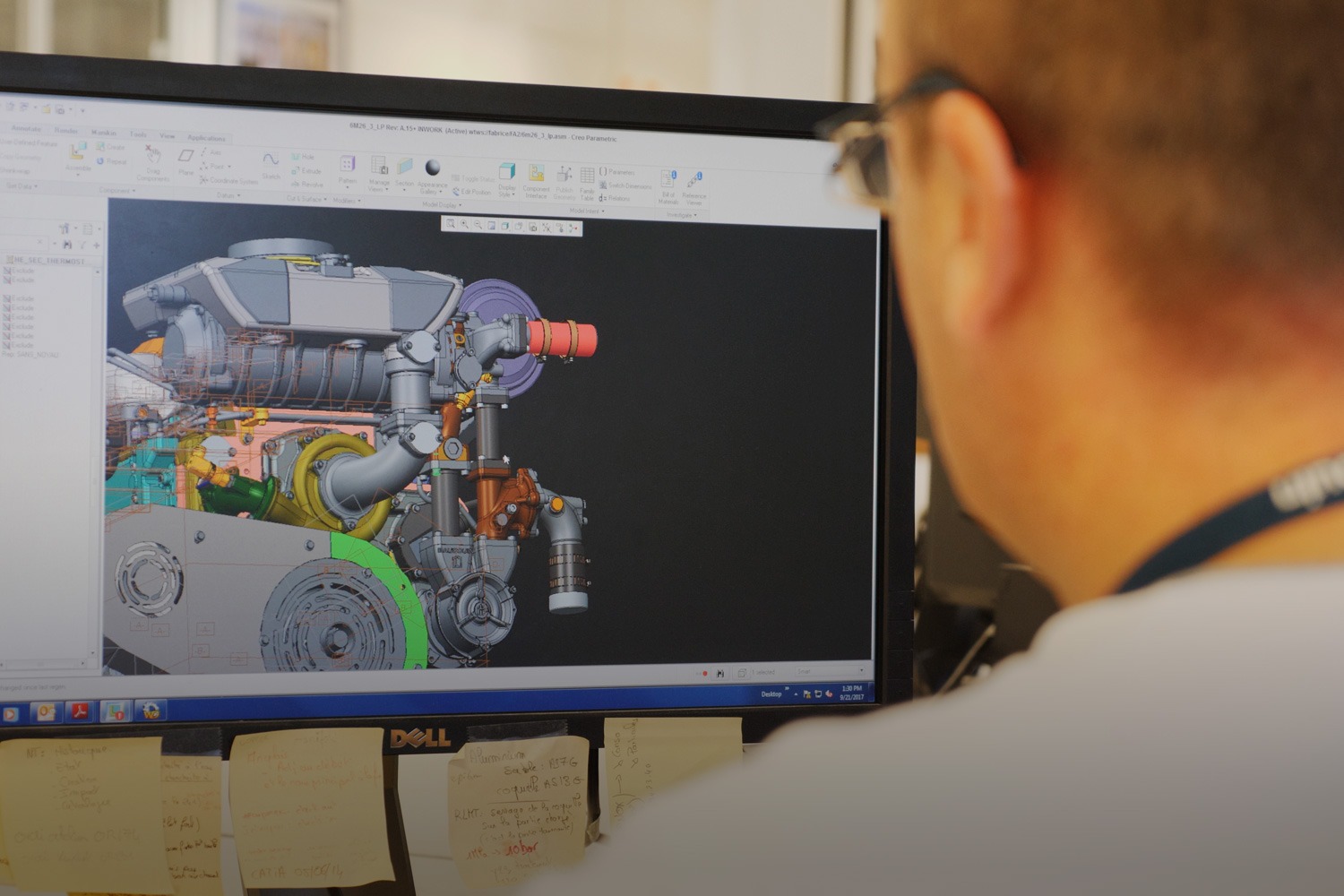 Marine by heritage, Baudouin's expertise goes beyond that of a pure manufacturer. Our integrated marine application engineering team is on board from initial requests to final delivery, to secure your powering, repowering and special projects.
The marine environment is a demanding space, where reliability and performance are paramount. We are confident in our engines because they have been running and improved over 100 years of experience. This expertise was leveraged from the field everywhere our engines are operating in the world. Quality has been refined from test benches to actual quantitative and qualitative feedback at sea. This was also made possible thanks to our integrated engineering team dedicated to studying your marine applications before any installation.
Behind any engine delivery is a complete study by Baudouin's engineering team to provide the best powering solution for your business. Ask for speed, robustness, heavy duty, compact design, special installation, compliance to specific regulations: these considerations are all part of their technical study. Selected from a wide range of engines and ratings, our recommended engine will be the result of a thorough examination of your objectives and requirements for your entire propulsion system. We provide suggestions on the best possible engine type, ratings and required adjustments to the engine and propulsion system (gearbox, propeller, shaft line, nozzles, etc.).
This expert service is especially useful when repowering. Baudouin goes the extra step to facilitate the life of shipyards and mechanical engineers by providing engineering calculations and drawings, on top of standard engine technical information. We guarantee optimisation for your vessel considering its rating and application. Our integrated engineering service investigates space, interfacing, torsion impact and possible impacts on the drive train; this allows you to consider Baudouin engines as a viable option for any repowering projects. And with calculations provided by Baudouin, you have peace of mind that the engine will integrate well in the existing vessel systems and will deliver high performances – a standard best-in-class 2-year warranty backs this up.
Special projects are also part of our application engineering department's expertise. We provide project management, feasibility studies and integration drawing. Over 200 special projects are explored every year by our team. We regularly work on bilge pump installations, wet exhausts required with thermostatic valve systems,  additional monitoring systems, and a large array of other engine customisations.
The marine sector is an industry where you cannot lose a business season over delays in construction or repowering. Composed of marine engineers and industrial designers, Baudouin's integrated team of experts is dedicated to just that: reducing downtime and securing your powering projects.
If you are a shipyard project manager or naval architect, ask us about our 3D Light models and 2D drawings to integrate in your future construction plans: marketing@baudouin.com.