Baudouin headline sponsors at ITS 2018
Giugno 11, 2018
Jamie Beal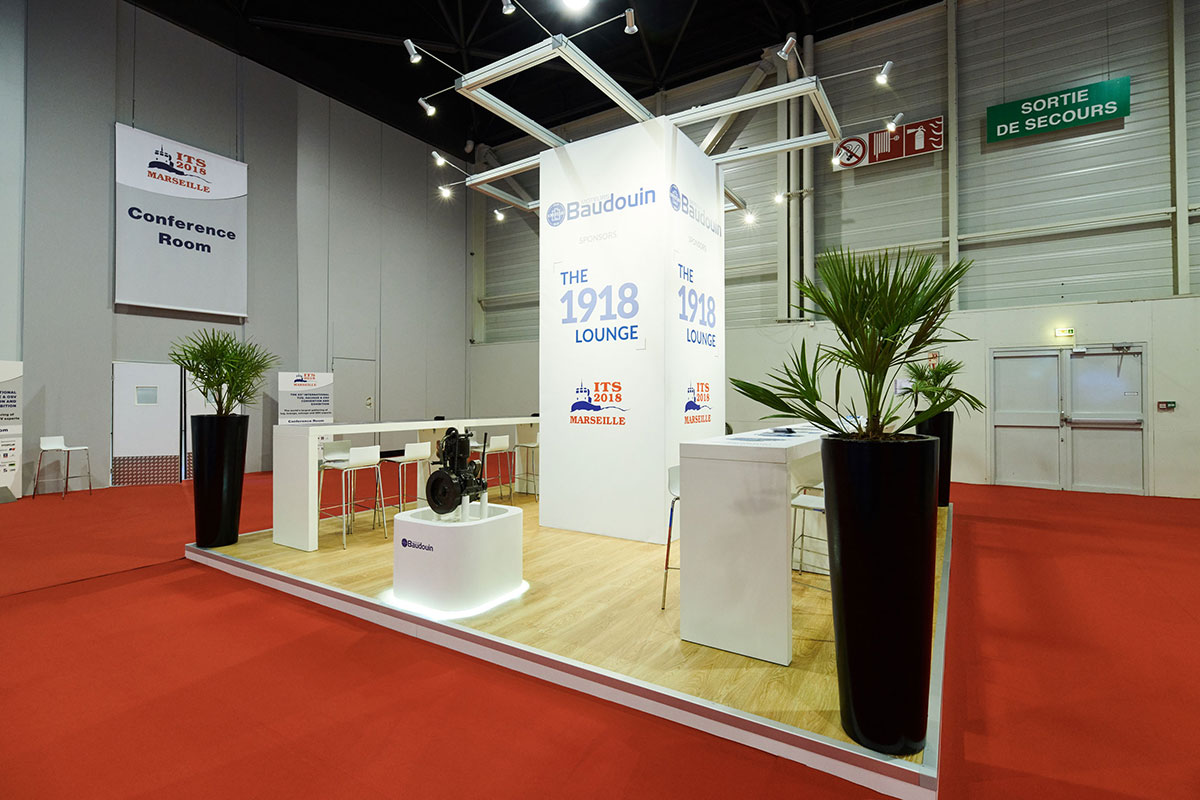 This June, the International Tug, Salvage & OSV Convention held its 2018 event. In something of a surprise, this was the first time the convention was hosted in France in its 50-year history. With the exhibition all set for the port city of Marseille, who better to be one of the headline sponsors than Moteurs Baudouin?
Founded in Marseille exactly 100 years ago Baudouin was, of course, the perfect choice. ITS 2018 drew more than 1300 attendees, all eager to learn the latest trends and developments in the tug, salvage, and OSV industries.
Visible throughout the event, Baudouin sponsored a 36 square meter open lounge inside the exhibition hall. This was the place for attendees to gather for networking, to hold meetings, and also work from the lounge.
Named the '1918 Lounge' in tribute to our founding year, guests could relax here in comfort, close to proudly displayed original engines from 1918 and images from our century of history.
In addition, we also had an impressive 72 square meter stand at the event, showcasing the 12 M26.3 with our SCR, and the newly released 6 M16 genset.
The 12 M26.3 with SCR meets IMO III and EPA IV regulations – both especially important for all clients attending the show.
Staff also took the opportunity to take potential customers on factory tours, to Baudouin's own facilities in Cassis, located just 30 kilometers away.
It wasn't all tugs though. Taking place at the same time as the World Cup, exhibition screens were also used to show some of the early football matches. Of course, the tournament turned out very well for France, with our national team winning the cup!
With the spotlight shining on France, it was a fantastic time for Baudouin to also shine. It comes as we celebrate a century as a real French success story. Not only looking back at 100 years of trading but also looking ahead to a bright future in the power generation and marine engine markets.