What Our Students Say
Clovis, Engineering
As a student in mechanical design, my story at Baudouin started during an internship in my first year of study. Passionate about mechanics, and especially about internal combustion engines, this first professional experience was very instructive on technical, human and organisational terms. At Moteurs Baudouin, I learnt a lot about the management and the operations of a dynamic international SME. And even more about my own job, i.e. on the processes and steps required in R&D projects! I discovered structured processes and dedicated methods defined by experts over time. My apprenticeship continued this year during my professional bachelor (CAD speciality), during which I kept expanding skills thanks to a dynamic team, always available to help new employees.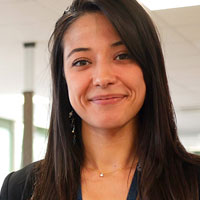 Salima, HR
Those two years of apprenticeship at Moteurs Baudouin were a real opportunity for me. I had the the chance to interact easily with all the departments and learnt and grew in contact with all the people I worked with. I see the Company changing every day to reach its ambition and I am proud to be now a permanent part of this adventure as H.R. Generalist. Baudouin is diverse and full of potential and knowledge and I trust the Company has a brilliant future ahead.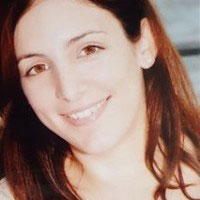 Susana, Sales
After 7 years working, I decided to start studying again, in the field of international commerce. Thanks to my school, I discovered Moteurs Baudouin and applied for an internship. This internship gave me the opportunity to deepen my knowledge in international trade and logistics, while i was discussing with distributors around the world. I worked on several topics related to international trade: ground, maritime and air transportation, documentary credits, etc. I truly appreciated being in a multicultural team. Coming from Portugal and Paris, before settling in Marseilles, it was very important to me. We share the same energy, even though we work on various areas and fields and come from different cultures. After 3 months, I took on new responsibilities and covered a new country in full autonomy. And after my internship, I joined Baudouin as a full-time permanent employee!
Our Current Opportunities