Vessel Owners Trust Baudouin's Proven SCR Solutions
Settembre 2, 2022
Jamie Beal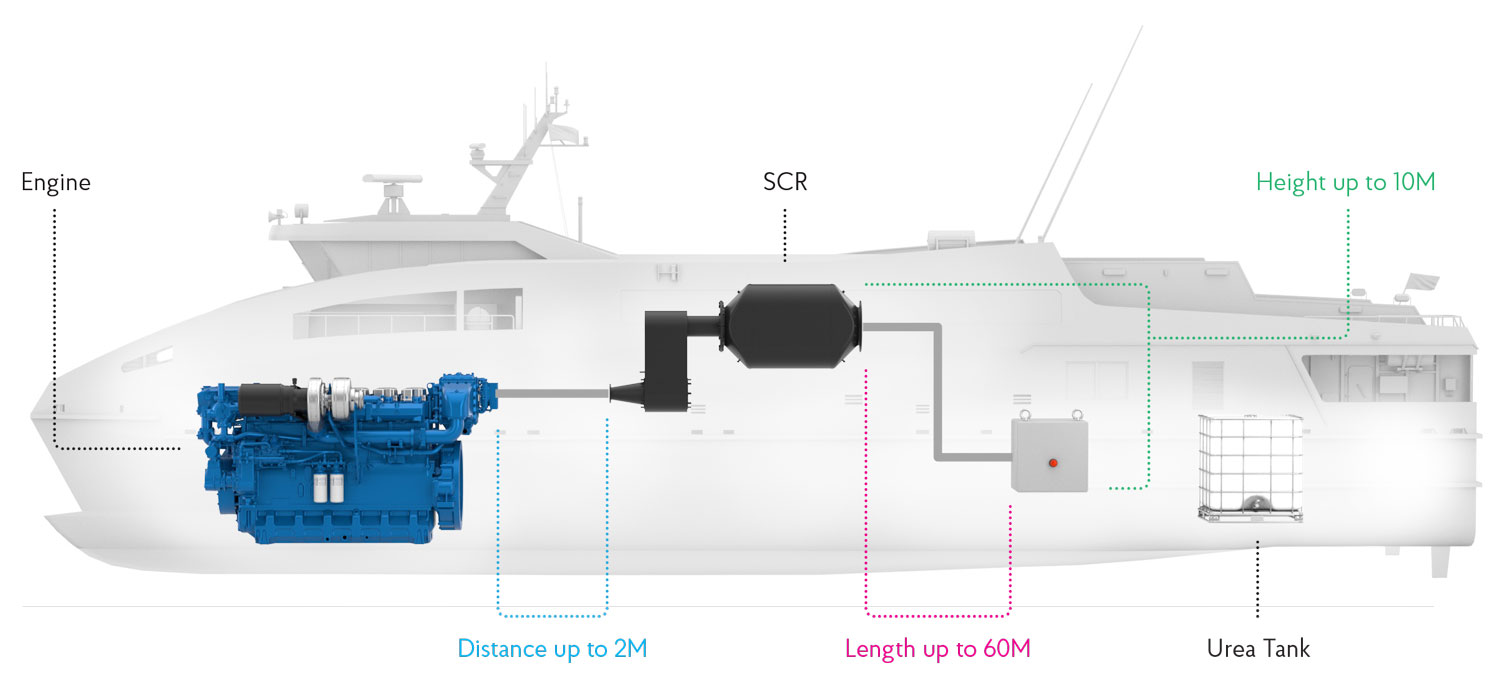 For over five years, the maritime industry has been transitioning to next-level emissions regulations such as IMO III and EPA 4.
Baudouin is supporting this transition for repower and new build vessels on a daily basis, with the most flexible and compact selective catalyst reduction system (SCR) available on the market today.
Our SCR system meets and exceeds the stringent requirements of both IMO III and EPA Tier 4 standards. It's also smaller, lighter and more flexible than most solutions available on today's market, reducing costs and space requirements while maximizing product reliability.
In fact, Baudouin's Advanced Engines with SCR offer a cleaner engine without compromising on power, up to 2% reduction in average fuel consumption and up to 25dB noise reduction, all within a compact, modular design.
One of the biggest advantages of Baudouin's system is its high degree of installation flexibility. Customers can choose to place the tank, pump and cabinet up to 60m away from the catalyst. The system can be installed over the gearbox, over the engine, or in a standalone configuration which offers exponential options for installation – for total freedom and flexibility with both new builds and repowering projects.
In addition, the Baudouin SCR catalyst adapts to any vessel layout. The system can rotate 360° on its axis to allow maximum mounting flexibility. In addition, the catalyst is 1m³ in volume, one of the smallest available in the world.
If assistance is needed, we can offer full design support to integrate the system. Our Team can provide advice on mounting, materials, storage, maintenance and more – making it an easy solution to purchase and install.
With hundreds of Baudouin engines with SCR in operation today, it's clear that shipyards and vessel owners trust our system to meet their IMO III and EPA 4 requirements.
It's just one of the ways that Baudouin is ready to support you with your transition to a greener power solution.