Baudouin, A Complete Hybrid System Supplier
September 2, 2022
Jamie Beal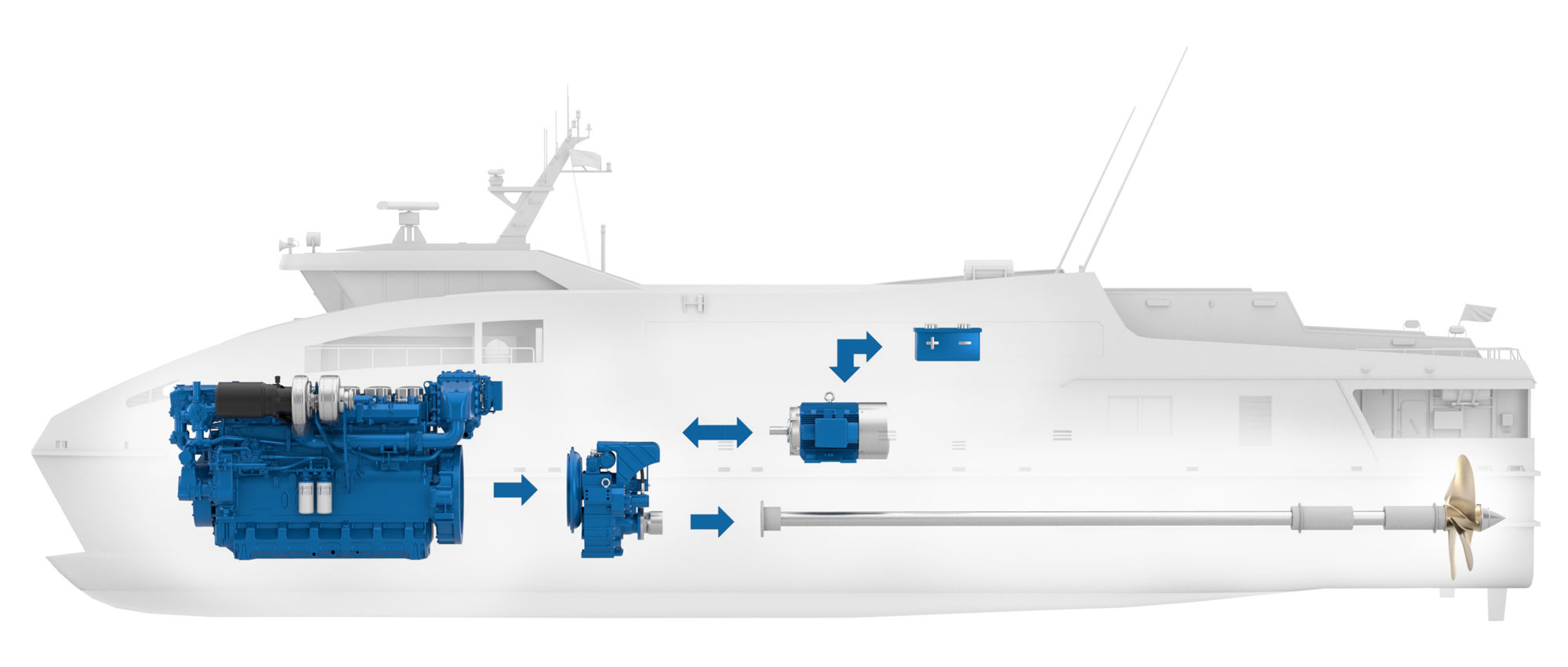 Hybrid power. This technology is now a popular and trusted way to power your vessel, backed by a range of benefits.
In 2018, the International Maritime Organization (IMO) unveiled plans for the worldwide reduction of greenhouse gas emissions. These plans commit the marine sector to a global reduction of at least 50% by 2050.
Hybrid propulsion systems offer an effective solution to not just reduce overall emissions, but also to optimize your current setup when it comes to size, cost and efficiency.
Baudouin provides cutting-edge hybrid solutions. But much more than that, we can offer total support for both repower and new build systems, from the initial design through to commissioning.
We understand the complexity involved when transitioning an existing vessel to a hybrid power system, and this is why we offer full assistance from our Applications Engineering team. It ensures you'll make a smooth conversion from a standard propulsion system to a hybrid one.
There are so many benefits to a Baudouin hybrid system. These include both a reduction in emissions and noise, more flexible power and fuel management, optimization of the maintenance cost, and downsizing your engines without sacrificing power and performance. Baudouin hybrid solutions are suitable for a large bandwidth of applications such as passenger vessels, ferries and yachts.
To start the process, we support you with an energy audit. This analyzes your operational environment, vessel requirements and load profiles to define a bespoke hybrid solution that is tailor-made to be the most efficient system for your needs.
There is a choice of hybrid modes available from Baudouin.
As Baudouin is part of the Weichai group, we also leverage technological expertise within our wider group and with other marine specialists. And once your new hybrid system is in place, you can rely on after-care and support, plus genuine Baudouin spare parts when you need them, ready to be shipped within 24 hours.
With our hybrid solutions, Baudouin is ready to support you for a greener transition, upgrading your system without making sacrifices on power, cost or reliability.